Congratulations to the families that adopted one of Mitsy and Finn's babies!
Maltipoo Puppies at 2 - 6 Weeks old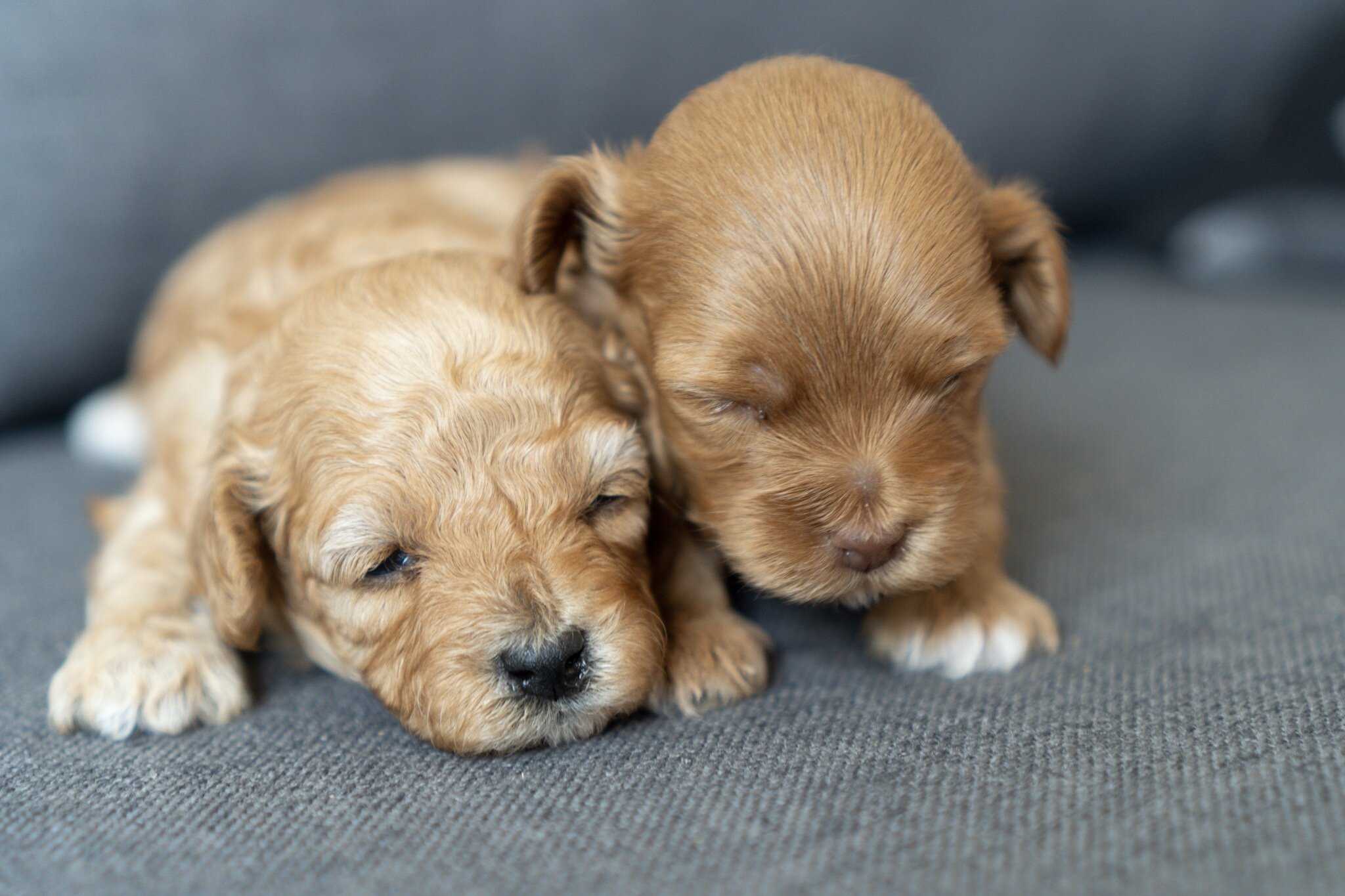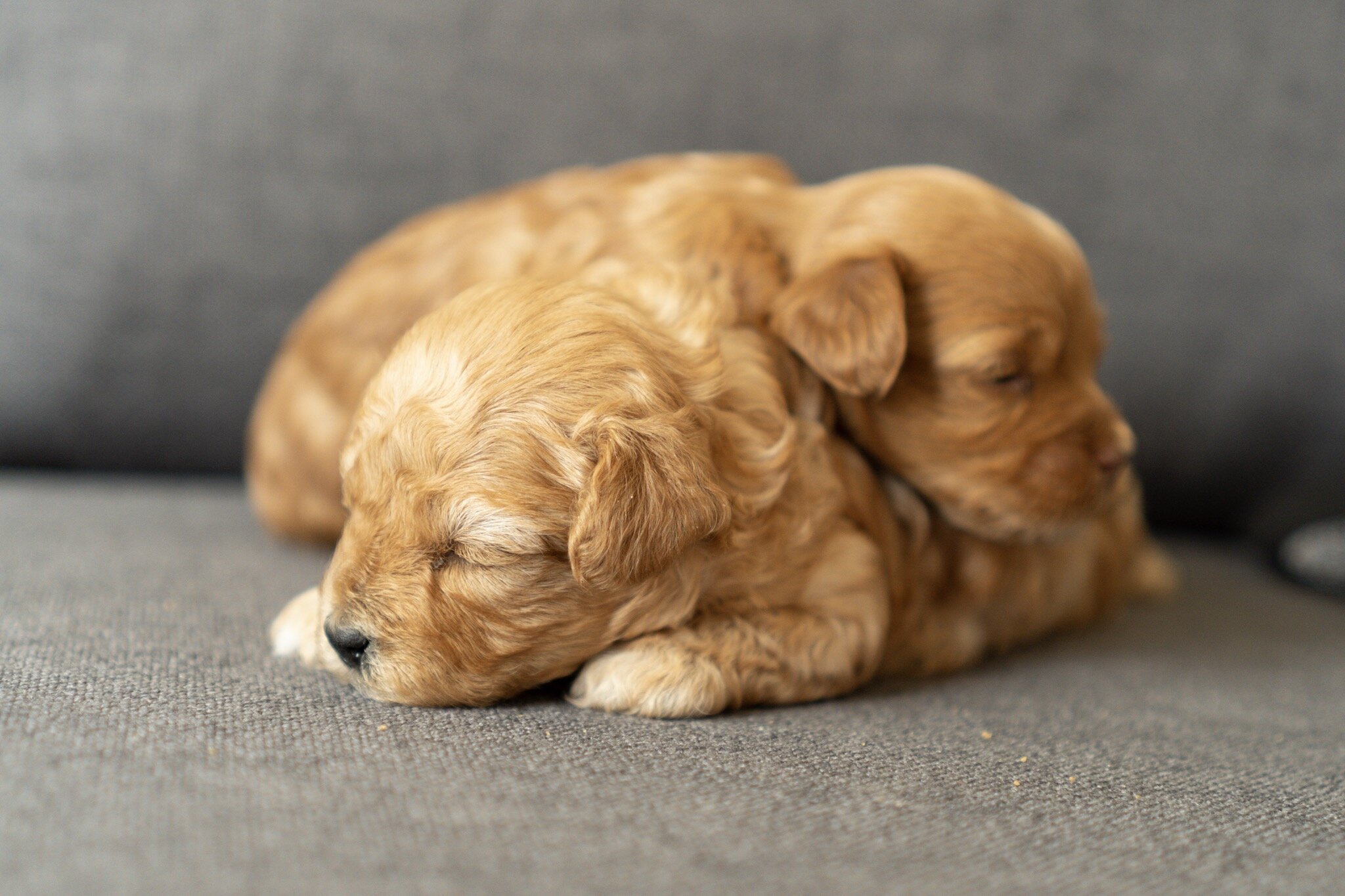 Female 2 (6 weeks) - adopted by the sheehan family
Female 1 (6 Weeks) - ADOPTED BY THE TAYLOR FAMILY
Meet the parent's Mitsy and Finn
Upcoming Schedule
1 Week Photos 9-08-19
2 Week Photos 9-15-19
3 Week Photos 9-22-19
4 Week Photos & Video 9-29-19
5 Week Photos & Video 10-06-2019
6 Week Photos, Videos & Volhard Test 10-13-2019
Puppy Pick Day 10-14-19 @ 10:00 am (MT)
Puppies Go Home (or start training) 10-27-19
When you Purchase a Maltipoo from us, your new puppy will come with the following:
Veterinarian health check at 6 weeks

First set of puppy shots

Medical records from our vet

Collar & Leash

1 lb of dry puppy food in a zip-lock bag
Want to Adopt one of our Maltipoos? Here's what's next
After browsing through our available puppies or viewing the upcoming litters, if you want to place your name on the reservation list of any litter, you'll need to follow these simple steps:
Submit your Application
Our puppies are only available to approved depositors. Start by filling out this Puppy application. We try to review these applications very fast but please allow us up to 1-day. Once we review the application and if you're approved, we'll respond with an email which includes a link to apply your deposit.
Submit a deposit
After becoming approved, you can submit your deposit of $500 and we'll add your name to the list of reservation holders on the litter you choose. Picking positions for each litter are determined on a "first come first serve" basis for registered depositors. If you are one of the last to pick in the list and don't see a puppy you would prefer, you can always transfer your name onto another available or upcoming litter.
Review Puppy Aptitude Test
It's important not only to consider the looks and gender of your new maltipoo puppy but also the traits and personality. This is why at 6-weeks of age, when your puppies brain is fully developed, we offer a Puppy Aptitude Test Result for each puppy to help aid you in making your decision.
Puppy Pick Day - 6 Weeks Old
Our registered depositors will choose their puppies once they reach 6 weeks and 1 day of age. The first depositor in the list must email us their choice by 10:00 am (Mountain Time Zone), then we'll proceed to the #2 depositor at 10:30 am and so on, every half-hour. Usually most of our depositors are ready to give us their choice right away, so the process is usually complete within a couple of hours. We require all picks confirmed by email so their is no confusion. Once you email us your confirmed pick, we will immediately post your choice on the litter page for the following depositors to see.
Final Payment
After everyone chooses their puppy, it's time to pay your final balance. You can pay via credit card (we add 3% to cover processing fees charged by our online merchant - Paypal or Venmo) or you can pay by cash or check. Either way is fine with us. When sending a check, please mail the check right away so that we can receive your check prior to shipping if applicable.
8 Weeks - Puppies Go Home
Our sweet puppies are ready to go home at 8 weeks of age. We cannot let the puppies go home sooner. It's important that all puppies are properly weaned and spend the first 8 weeks of their life with their momma.
This page was last edited October 14, 2019